Get ready to break out your green because St. Patrick's Day is approaching fast. As someone of Irish descent, I love celebrating this holiday. It is fun and festive. So, if you are looking for a memorable St. Patrick's Day, you just found your pot of gold at the end of the rainbow because I have the perfect place for you!
Closed-Toe Shoes
My favorite place in Lexington to celebrate St. Patrick's Day is McCarthy's Irish Bar. With both Magnar and Guinness on draft, this quintessential Irish pub is the perfect place to celebrate St. Patrick's Day. They also have a jukebox to play your favorite music and a spacious back patio you can go and hang out. The atmosphere is great and it's always a party, especially on St. Patrick's Day.
That being said, expect large crowds. McCarthy's will definitely be packed so I recommend wearing closed toe shoes. The last thing you want is for someone to step on your foot and break a toe or rip off a toenail.
Shoes with Cushion
I would also recommend that you wear shoes with a lot of cushion on the bottom. While McCarthy's has a great atmosphere and pint of beer, the floors are hard. Standing for hours drinking and dancing on those hardwood floors can not only cause foot pain, but it can also cause knee pain, hip pain, and back pain. Ouch!
I highly recommend the Mika J-Slides or a similar style. The sole of this shoe has plenty of cushion and the high-top style will provide your ankle with stability. Check out Tops for Shoes for a wide selection of shoes with a well-cushioned sole.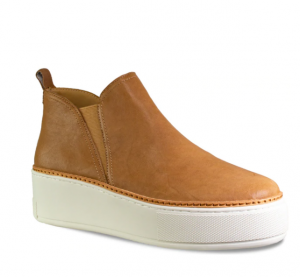 Laser Therapy for Pain Relief
If the luck of the Irish was not with you and you end up with some aches and pains, laser therapy is a great option for pain relief. Laser uses concentrated light energy to stimulate the body's own healing process to minimize pain, inflammation and promote healing. It uses specific wavelengths and a patented delivery system to speed up the process of relieving inflammation, pain and repairing damaged tissue. Most patients feel a 40% reduction in pain after just six laser treatments performed in two weeks.
Mod Pod Soothe!
You can also use Mod Pod Soothe to relieve any aches or pains you may experience after your St. Patty's Day celebrations. The combination of lavender essential oil, eucalyptus essential oil found in this CBD stick is a gentle and natural way to soothe and comfort tired and achy feet. The great thing about the CBD is it doesn't have to be used only on your feet. It can be used anywhere you are having aches and pains!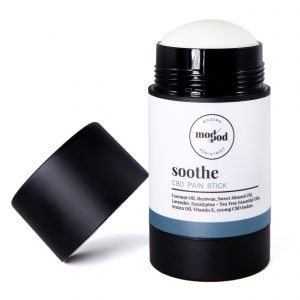 If you want to schedule an appointment for laser therapy or discuss with a physician, call the office at or schedule an appointment online.
Stay safe this St. Patrick's Day and may your day be touched by some Irish luck!